NoiseAware's ResolutionReport feature allows you to look at recent activity across your entire property portfolio in a single PDF digest delivered daily at 4:00 a.m. Our goal is to allow users who may not need to receive alerts to keep up with NoiseAware at a glance. If you want to turn on ResolutionReport, start by clicking on your name in the top right corner of your NoiseAware dashboard and then click Account Settings:
Tip: You can set your Time Zone on this first page. All reports are sent at 4:00 AM, if you would like to receive the reports earlier or later you can choose a different time zone.
After setting your Time Zone, press Managed Properties to the right of Settings below your name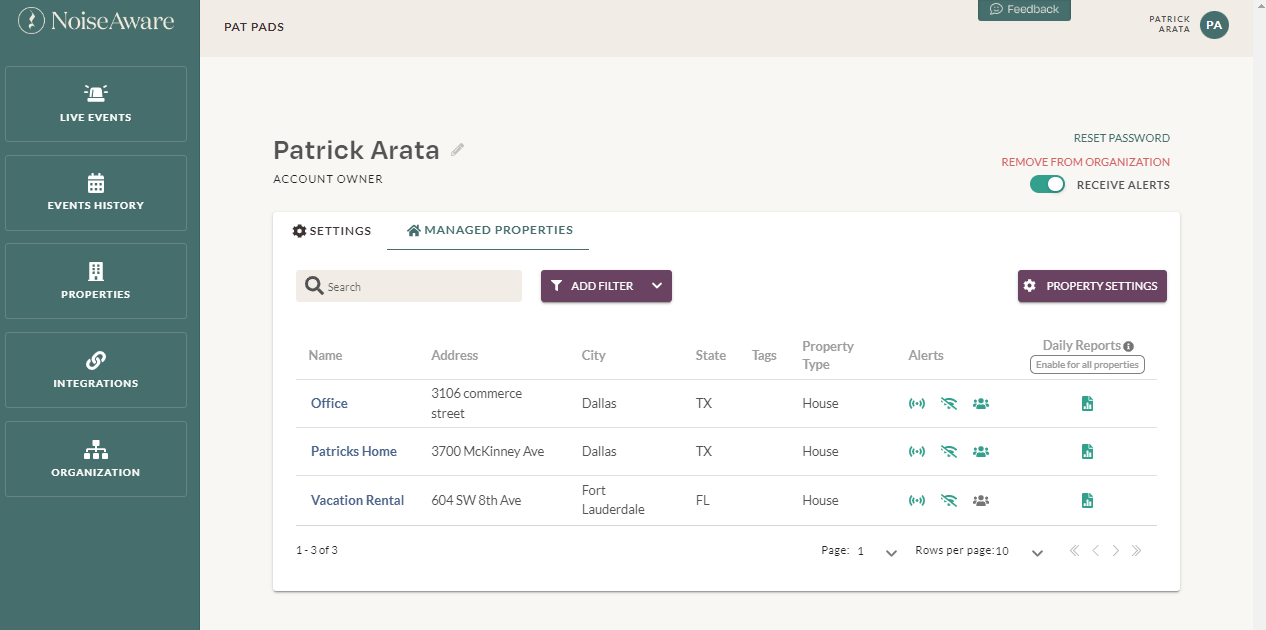 From there you can enable daily reports for each property to the far right of their name. At the top of the menu, you have the option to opt in to reports for every property by clicking "Enable for all properties."
What is ResolutionReport?
Here is a sample of what your ResolutionReport daily report may look like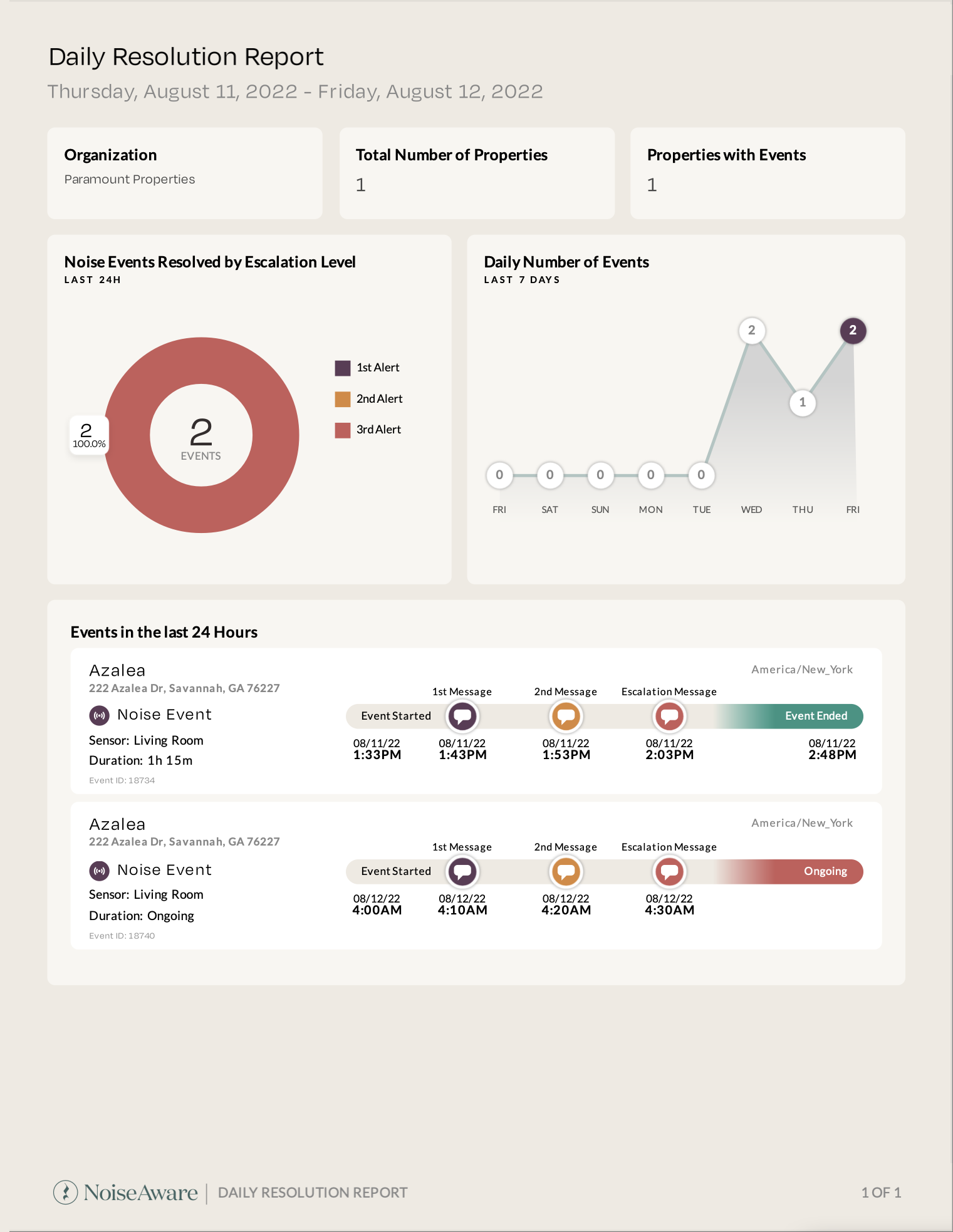 The report will show every event from the last 24 hours, as well as the total number of events over the last 7 days.
A brief review of the NoiseAware alert escalation process, and how we resolve noise events: For every event, you can receive 1 to 3 notifications in escalating order. The first notification signals a pattern of noise above your chosen threshold for 10 minutes, and advises you to reach out to your guests.
- Tip: If you have enabled AutoResolve with your property management software, the first and second messages are automatically sent to your guest reminding them of your house rules and quiet hours.
If noise sustains for another 10 minutes, we will send a 2nd notification followed by the 3rd and final escalation message after 30 minutes.
ResolutionReport details the severity of each noise event, and how far each noise event got in the escalation process, to keep you, and your staff, better informed about noise at your properties, and empower more informed management and operations decisions.