Alert Settings
NoiseAware allows for a lot of customization on alert settings. We will review all of the knobs you can turn when setting up alerts.
Who gets the alert?
Who on your team needs alerts about risky noise situations. You can add more users by clicking on your organization name in the top left corner, and scrolling down to add user.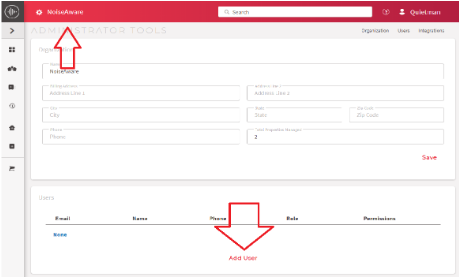 Each user requires a name, email address and phone number. All users must have a unique email address, it is not possible to have two users with the same email address.
Admin vs. Manager
Choose the user should be an admin or manager. Admin users have access to all properties and settings. Managers cannot access any administrator tools, or choose which properties they are able to view.
What are they alerted about?
When adding a user, choose which properties they should receive alerts for: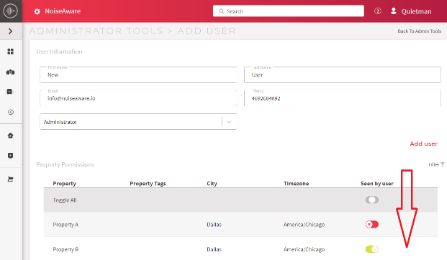 How are they alerted?
Every user can choose exactly how they are alerted. To set up you notifications, click on your name in the top right corner.
*NOTE* you can only add push notifications from your mobile application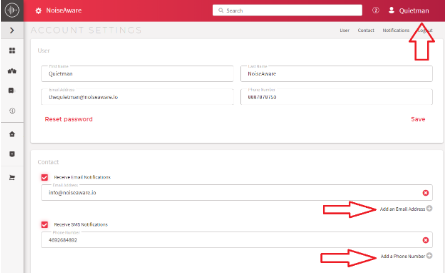 Why and when will people get alerts?
All alerts are based on your chosen thresholds. Each property allows you to customize a unique threshold for every hour of the day. We make our best recommendation based on your property type (apartment/condo, house, estate). You can always edit these settings at any time.