Setup your indoor sensor
Open the NoiseAware app from your phone.
From the main screen of the NoiseAware app, select the button at the top left to open the menu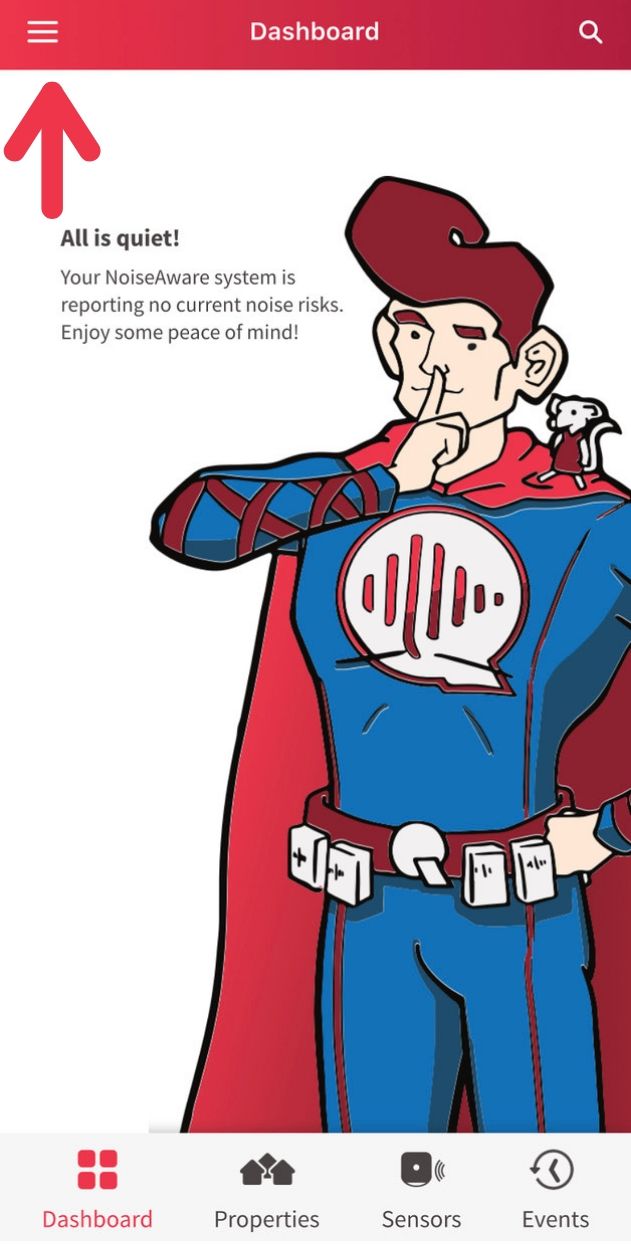 Select Setup sensor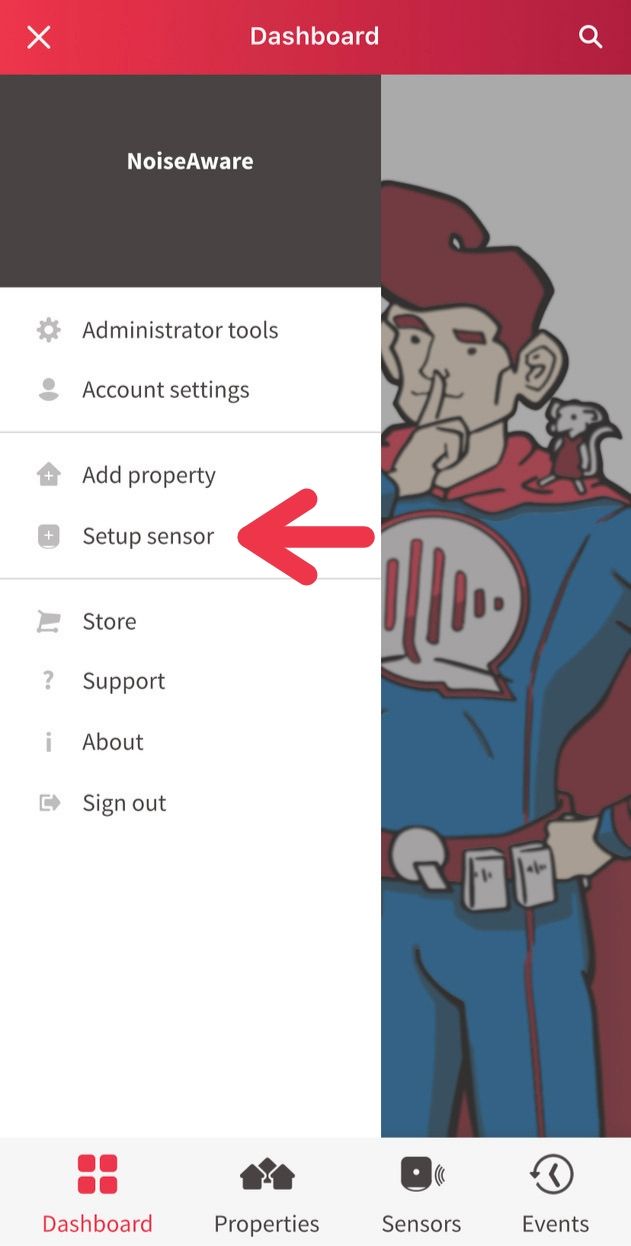 Select Indoor sensor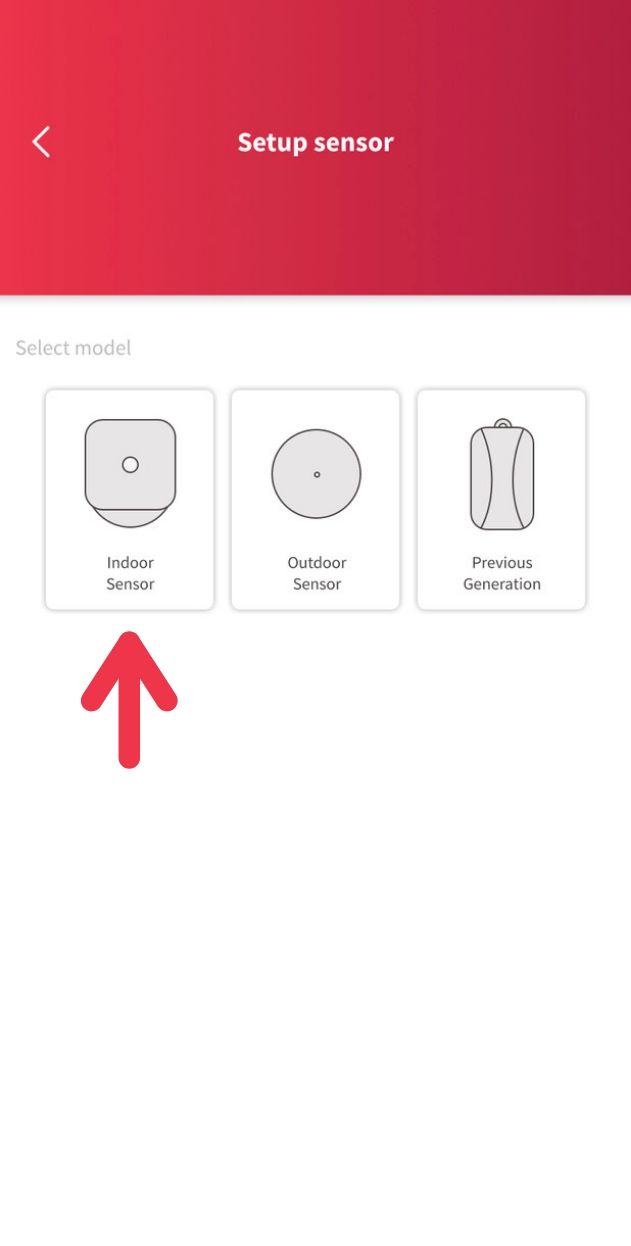 Select Begin Setup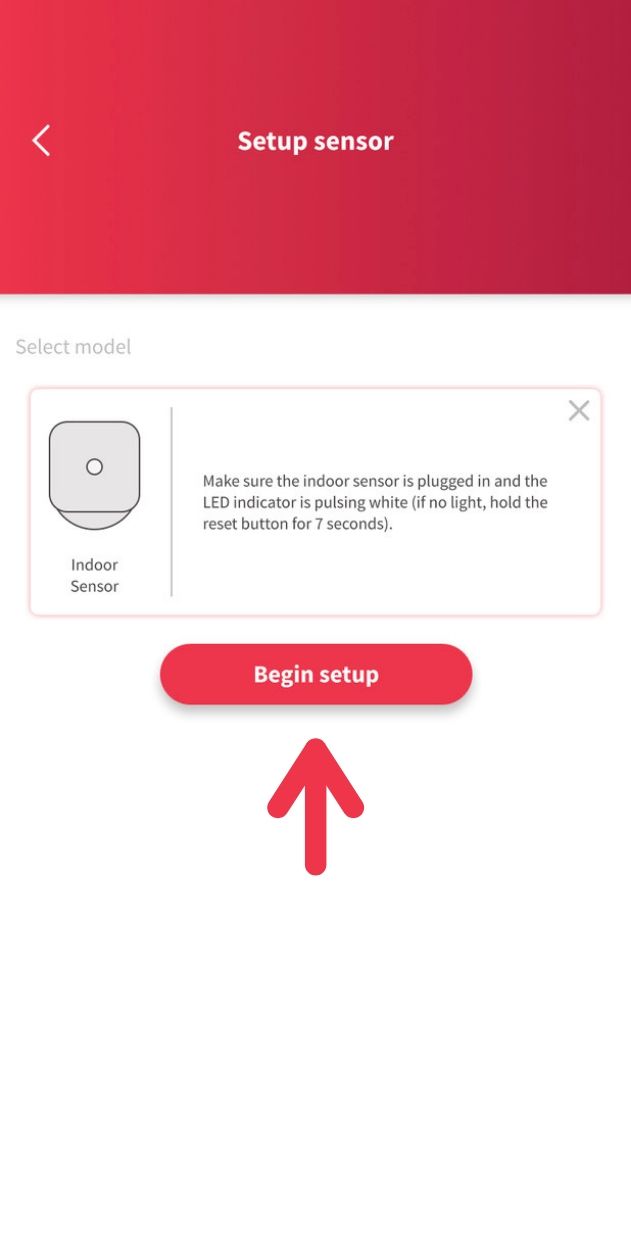 The next step is to plug in your indoor sensor in an area that is in a central location and out in the open. The sensor should be installed within 75 feet of your router, and should also have a clear line of sight to the router.
You want to avoid installing next to the following:
Behind a couch
Fireplaces
Under/Behind a TV
In the kitchen/bathroom
Around plumbing/large metal objects
Appliances such as a A/C unit or dishwasher
If you would like to read more detailed information regarding installation location, please refer to Selecting your Indoor Sensor Location
Once you have chosen your outlet, remove the top or middle screw so that you can screw your sensor directly to the face plate of the outlet.
Make sure the light on the back of the sensor is slowly pulsing.
*NOTE* If there is no light, you will need to perform a hard reset of the sensor. Locate the reset button (see picture below) on the right, side panel of the sensor and hold the button down. The light will flash at a slow pace and then will quickly flash. When you see this quick flash, you can let go. The light will flash rapidly for a few seconds and should return to a slow pulse. The sensor is now in setup mode.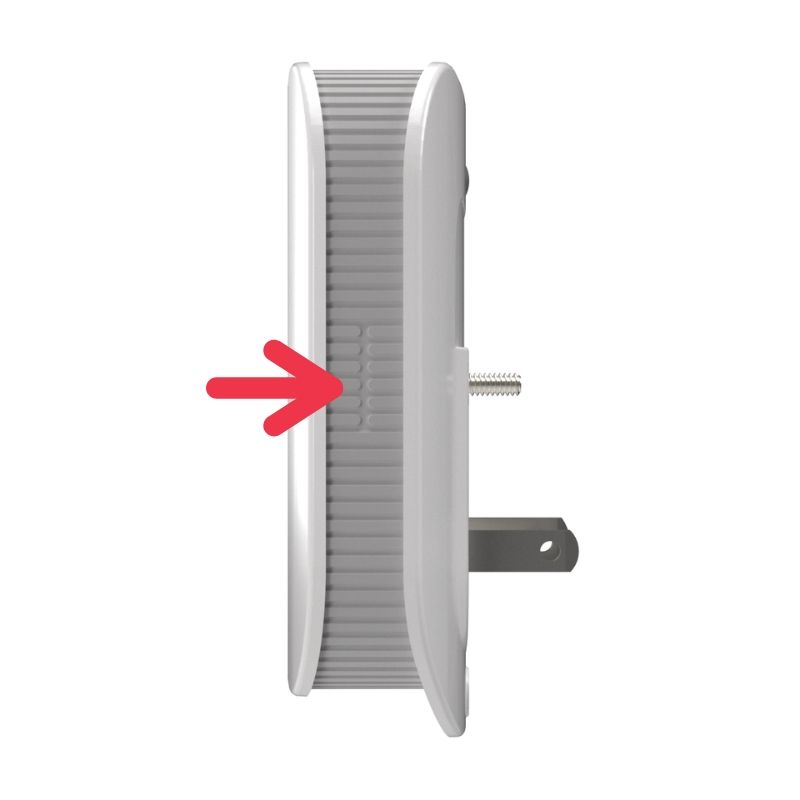 Now that your sensor is secured to the outlet and has a slowing flashing light, you can select Begin setup.
Please make sure your Bluetooth is toggled on on your phone. If using an Android, please make sure your Location Services are on. It is best to disconnect from other Bluetooth devices during setup.
Click "Enable" to connect to your sensor via Bluetooth.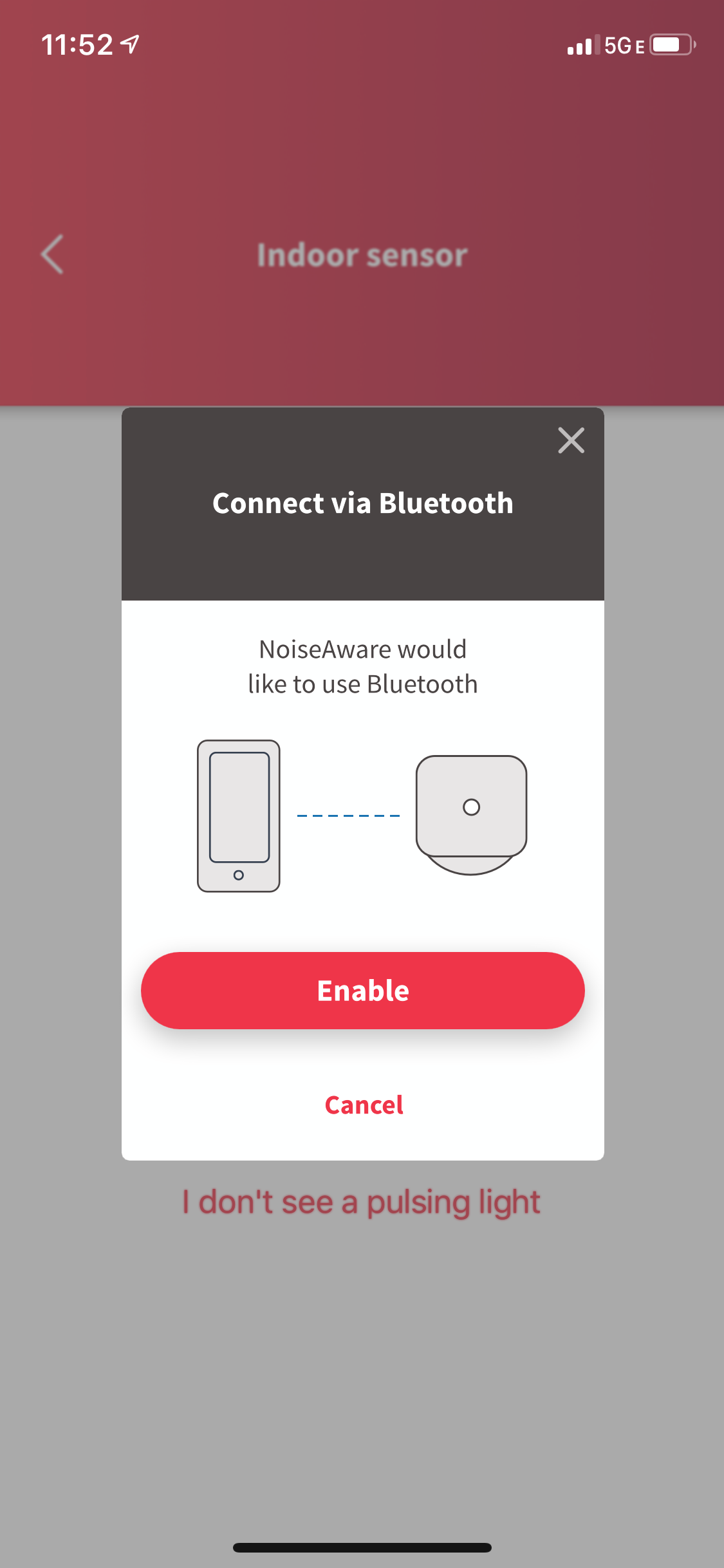 Allow your sensor a few moments to connect via Bluetooth.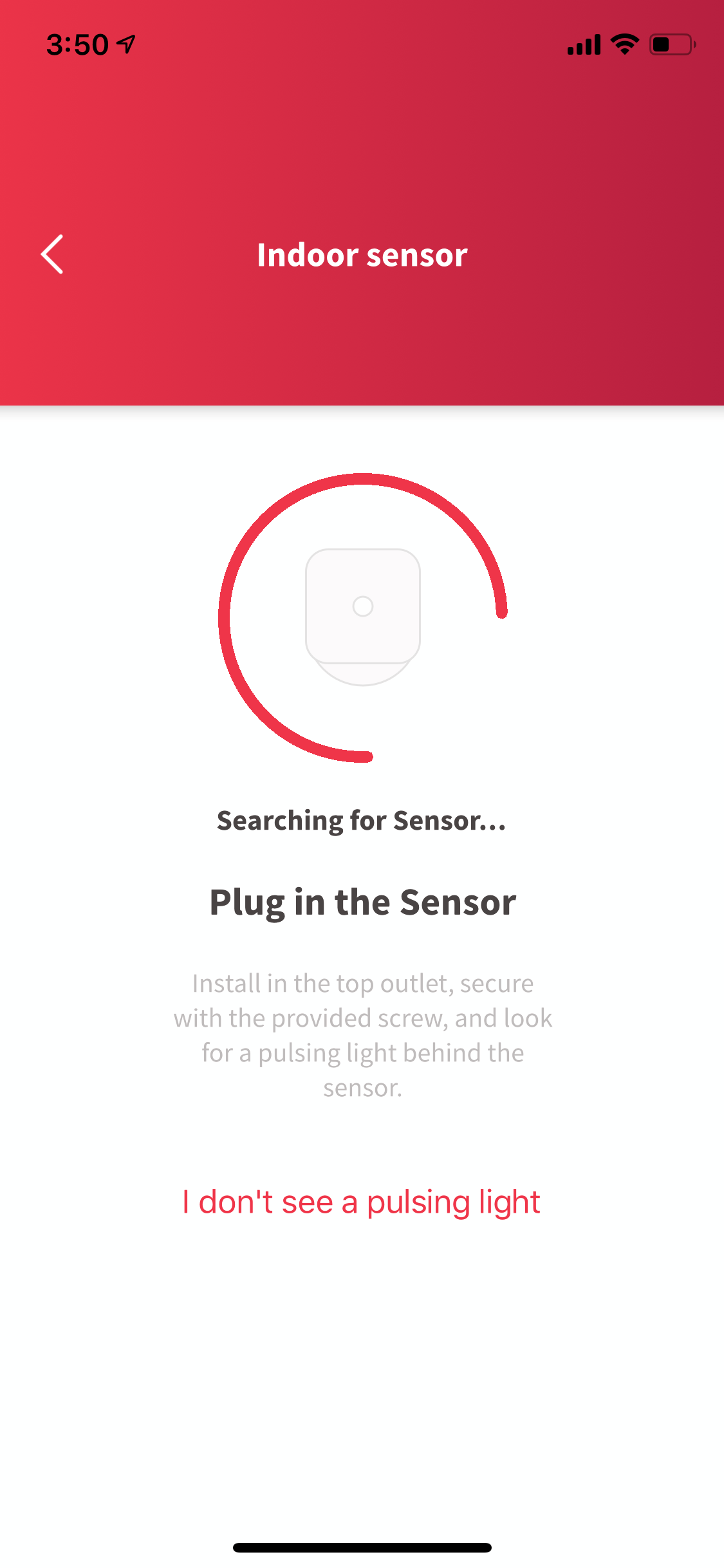 Choose your home network from the list of available networks within range and enter the password for your network in the Network password box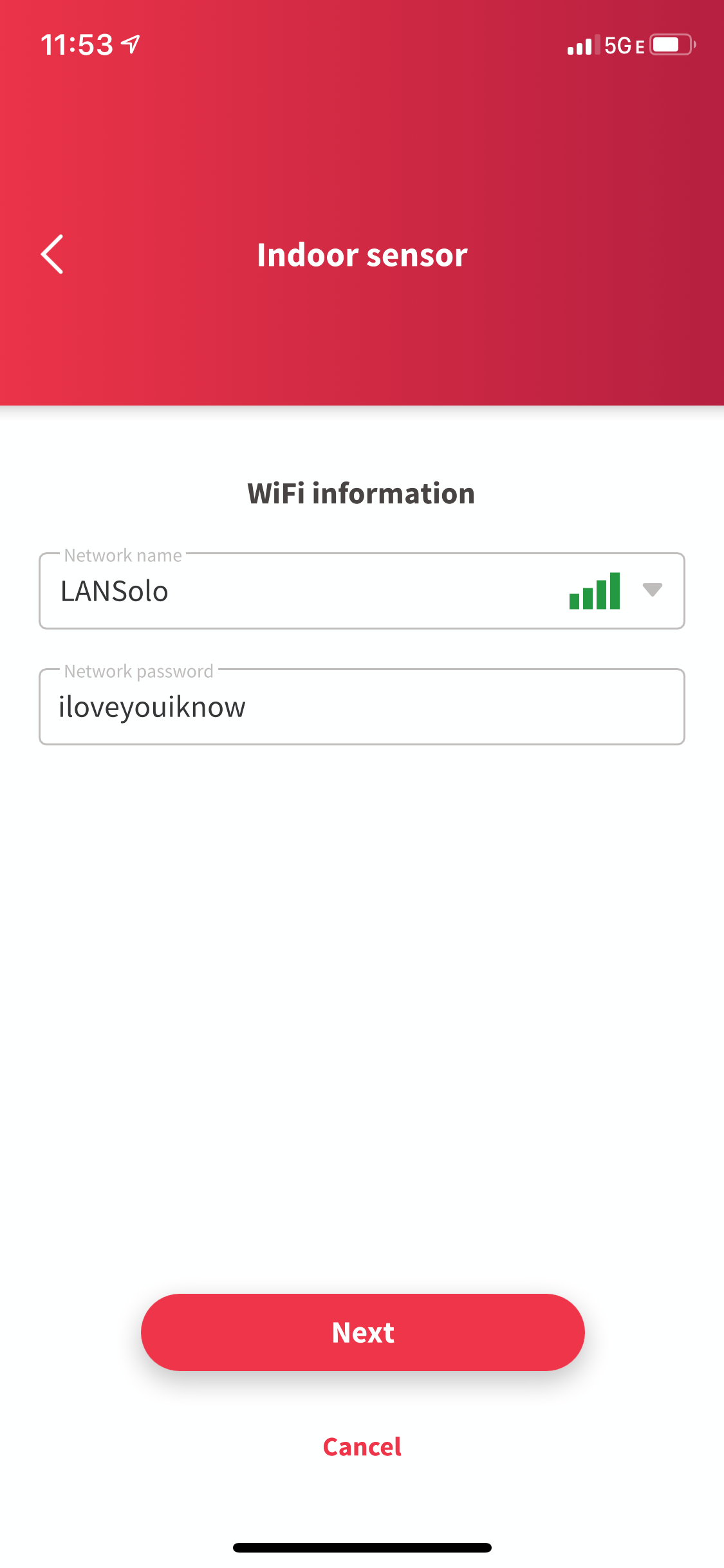 Please ensure you are using your WiFi password for your 2.4gHz WiFi. Other networks may have a different password associated with it.
Assign the indoor sensor to a specific property and choose a name for your indoor sensor. The Property name will be included in any alerts you receive concerning this property.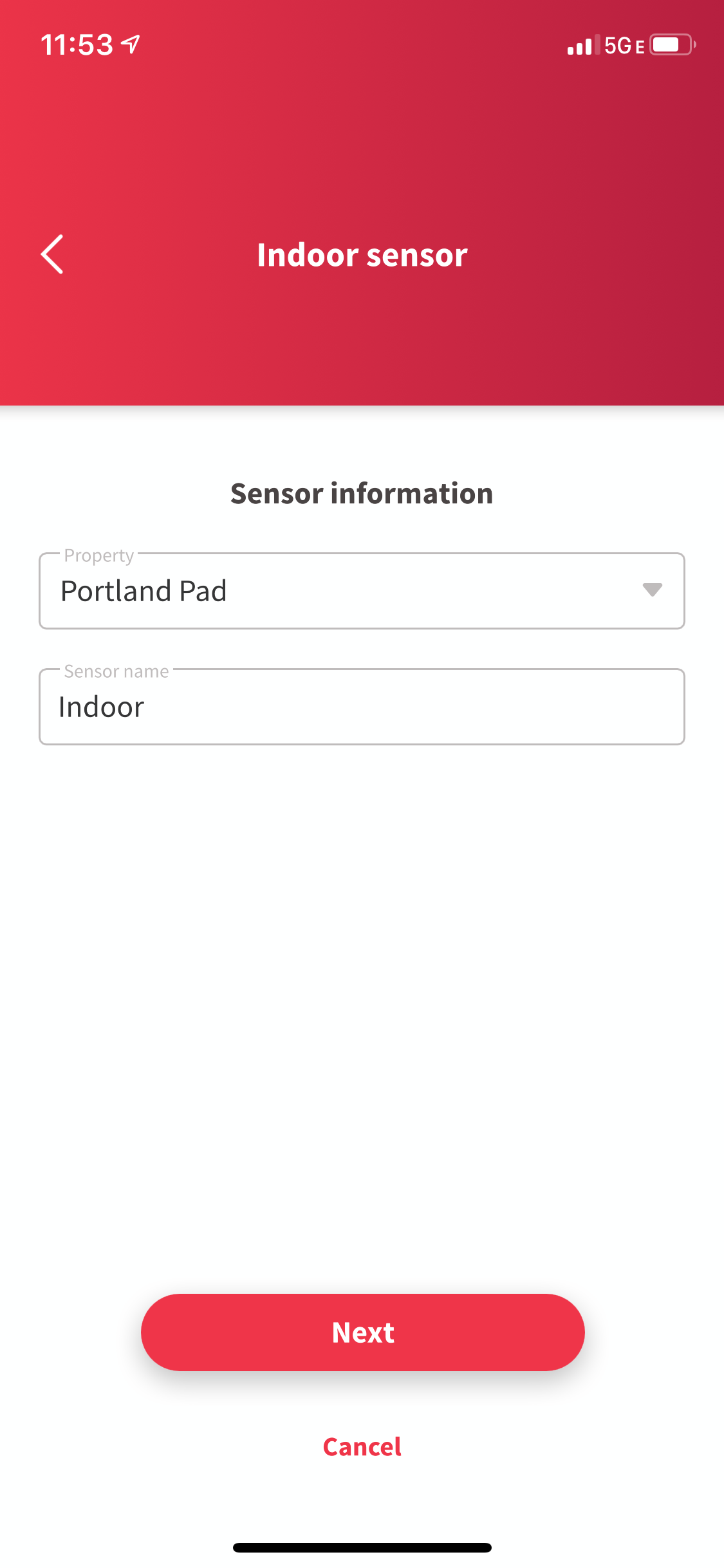 Select Next when you have completed the fields.
Take a picture of your indoor sensor from roughly 15 feet away to portray the environment the sensor is in. This picture will be used by our Support Team if you were to call in with questions about your indoor sensor.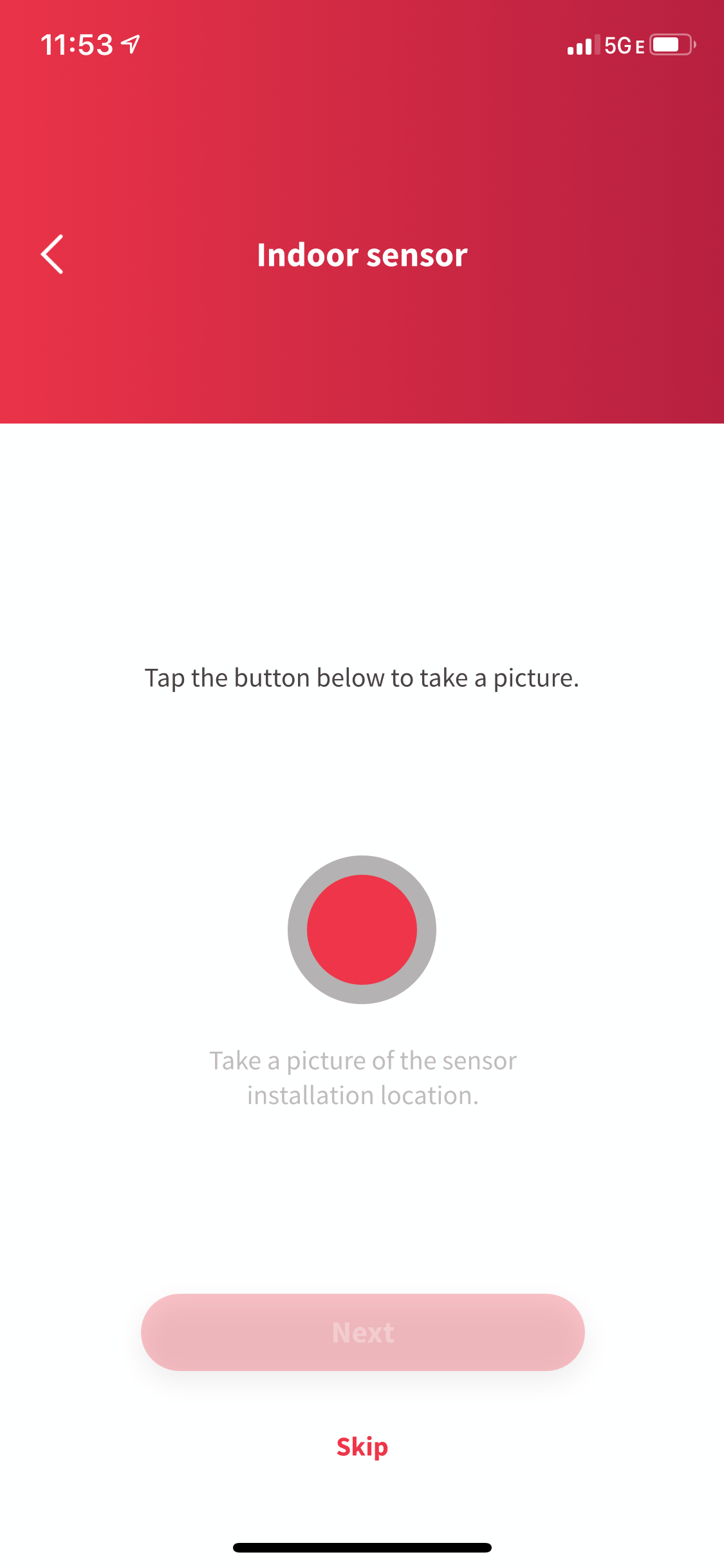 You have now successfully set up your Indoor Sensor.