There are two main roles for NoiseAware users, Admins and Managers
Admin
Admins have full access to all NoiseAware features and can view every property on the company dashboard. Admins can create new users and manage the notification/access settings for every user and property on the account. To access the admin page, click on your company name and the gear in the top left corner: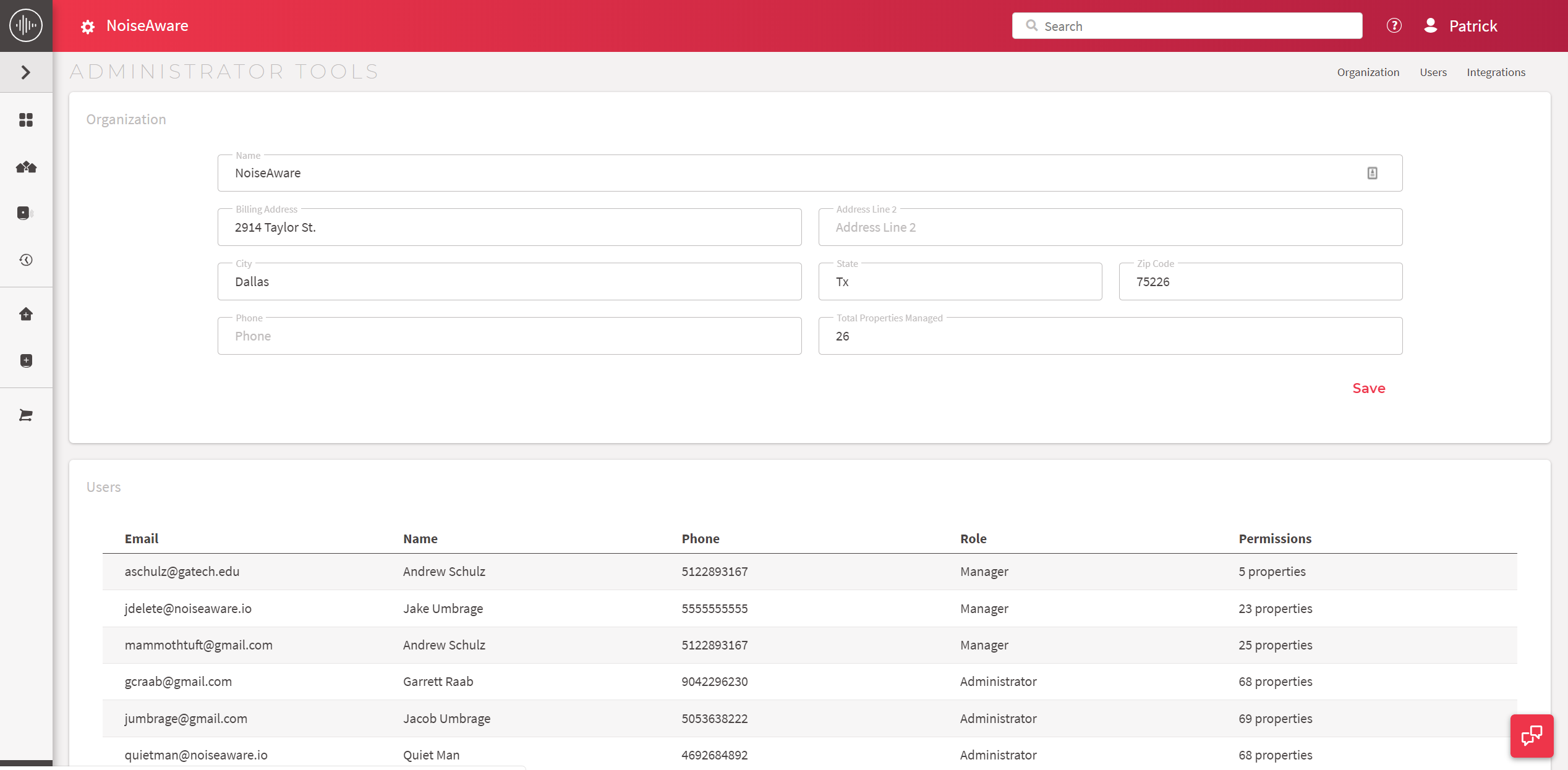 You can click on managers accounts to control which properties are visible to them, add new users and set their permissions.
Managers
Manager roles should be used when you are limiting a users access. Managers cannot add users or manage settings for any existing users. Click on a managers name from the admin panel to control which properties they can access: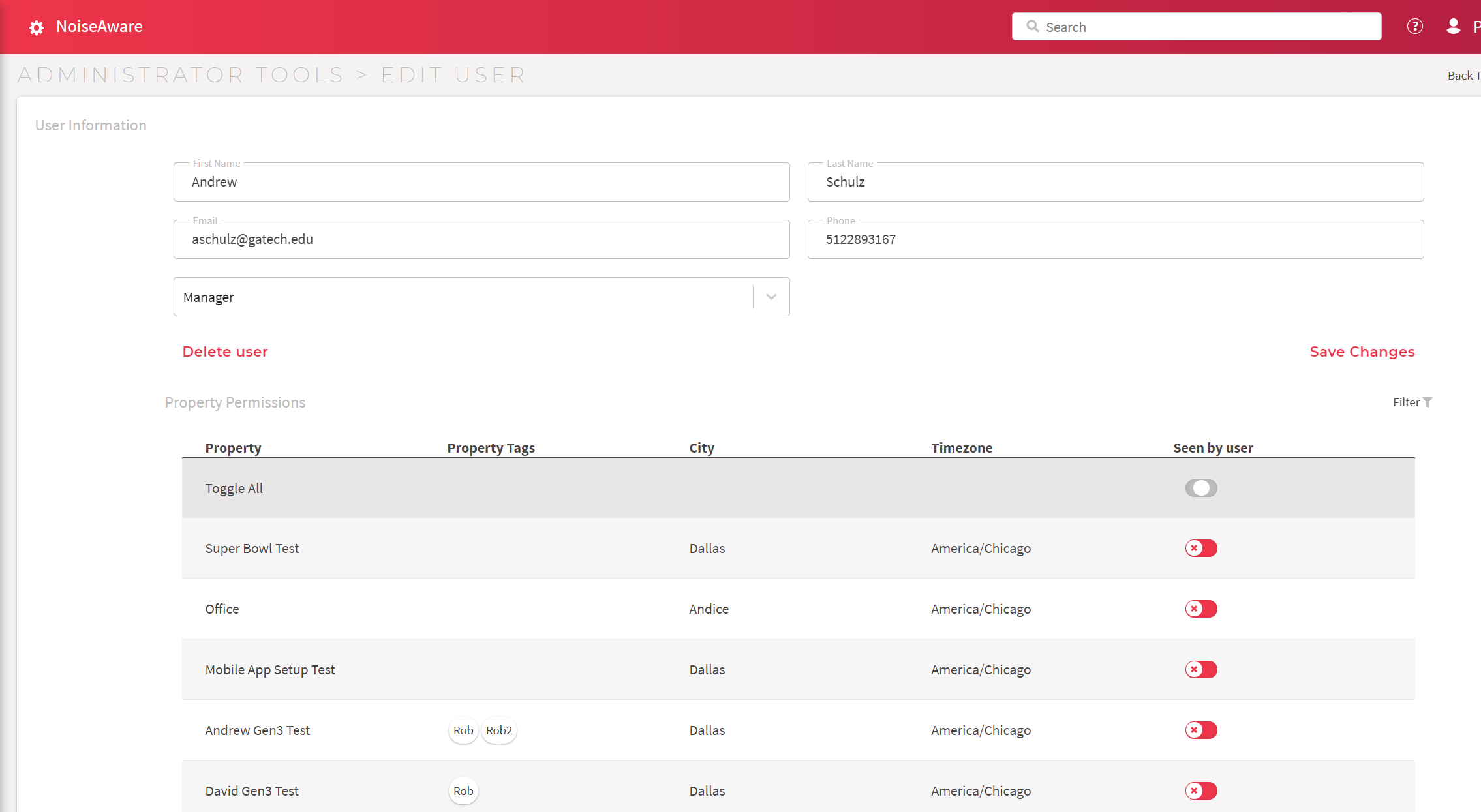 You can also limit managers to only see certain properties on your dashboard. This works great for giving a regional manager specific access to a group of properties, while an administrator can see all properties.